Douglas School was built by the County Line area community and opened in September, 1895. This log school was situated on the corner of Jackman Road (272) and Watson Trail (48). Miss Alice Hay was the first teacher, with 11 boys and 12 girls in her class. The school also served as a church and community hall for concerts, basket suppers, dances, etc. 
The log school house, valued at about $700, was 20 x 34 feet. The cleaning of the school was done by one of the students, who was paid $1 for cleaning, tending the fire, and splitting the wood. 
The original trustees for this log school house were D. Carmichael, D. Bruskey, and A. F. Goldsmith. 
Although a new frame construction, two-room school was built in 1913, Douglas School was closed in 1918 when the new County Line School opened.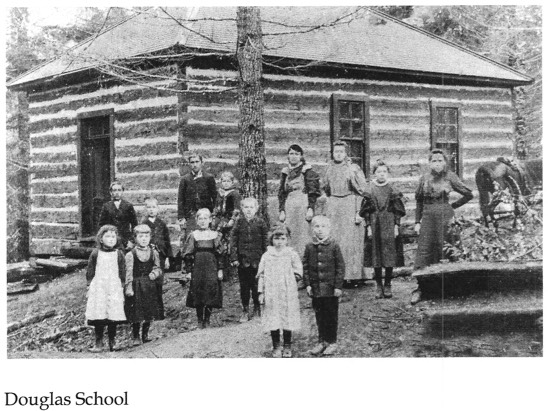 Navigation Links for History of Langley Schools Section
Click on the following
or
Return to LRTA Web Site's Home Page
1234